About HighPointe Insurance Services
We offer a full range of insurance products and risk based services to our clients. Our insurance professionals have years of experience in the insurance industry to offer our clients the best solutions available to fit their individual needs. We understand each of our client needs are uniquely different, therefore understanding our client's objectives is our top priority.
We are partnered with only the most reputable insurance companies in the world to offer our clients world class service, industry leading claims, and competitive pricing. With access to numerous insurance carriers we can identify the best solutions for our clients and offer long term price stability.
We believe our practical approach of empowering our clients with the fundamentals of insurance will allow us to manage risk and protect those things most important to you.
Team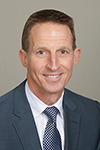 Russ Brown – Partner
Russ began his career in the insurance industry in 1993. As an Agency Principal and Partner with HighPointe Insurance Services Russ takes a one on one advisor to client approach helping to manage risk and protect the assets for his clients and their families. Russ lives in Leawood with his wife Meghan and their three children.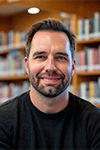 Justin Sullivan – Partner
Justin has held senior level leadership roles in the insurance industry for the last six years. As a Partner in Highpoint Insurance Services Justin specializes in helping his clients protect what's most important to them. As a client of our agency you will get an unparalleled experience tailored to fit your individual needs. Justin has a Bachelor's degree from the University of Missouri. In his free-time he enjoys spending time in the outdoors and watching sporting events. Justin resides in Overland Park with his wife and daughter.