About HighPointe Insurance Services
We offer a full range of insurance products and risk based services to our clients. Our insurance professionals have years of experience in the insurance industry to offer our clients the best solutions available to fit their individual needs. We understand each of our client needs are uniquely different, therefore understanding our client's objectives is our top priority.
We are partnered with only the most reputable insurance companies in the world to offer our clients world class service, industry leading claims, and competitive pricing. With access to numerous insurance carriers we can identify the best solutions for our clients and offer long term price stability.
We believe our practical approach of empowering our clients with the fundamentals of insurance will allow us to manage risk and protect those things most important to you.
Team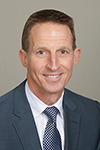 Russ Brown – Partner
Russ began his career in the insurance industry in 1993. As an Agency Principal and Partner with HighPointe Insurance Services Russ takes a one on one advisor to client approach helping to manage risk and protect the assets for his clients and their families. Russ lives in Leawood with his wife Meghan and their three children.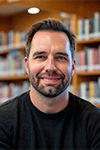 Justin Sullivan – Partner
Justin has held senior level leadership roles in the insurance industry for the last six years. As a Partner in Highpoint Insurance Services Justin specializes in helping his clients protect what's most important to them. As a client of our agency you will get an unparalleled experience tailored to fit your individual needs.
Justin has a Bachelor's degree from the University of Missouri. In his free-time he enjoys spending time in the outdoors and watching sporting events. Justin resides in Overland Park with his wife and daughter.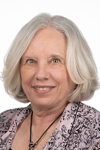 Nancy Klein – Client Services
Nancy has worked in the Independent Agent system for 30+ years and enjoys the opportunity to work with clients, agents, and company employees. Relationships are particularly important and working with all sides of our industry assures good customer service for all. When not at work, Nancy enjoys spending time with her grandchildren.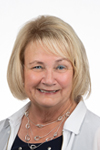 Pam Wells – Licensing Coordinator
Pam joined HighPointe Insurance since the beginning as an office manager and Customer Service Representative. She brought 35 years insurance experience with Farmers Insurance Group where she held various management positions in the Claims and Policy Services departments. As the HighPointe business grew in 2018 she became the Licensing Coordinator assisting our new agent appointments with our wide variety of carriers. Her outside interests are golf and spending time with her grandchildren.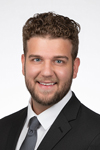 Jeremy Weaver – Sales Producer
Jeremy began his insurance career as a State Farm agent in Overland Park, Kansas. He excels in understanding his client's needs, protecting what's important to them, and making every situation seem easy and seamless. Jeremy, originally from Peoria, Illinois, has a degree in Agricultural Business from Illinois Central College. He now lives in downtown Kansas City, Missouri. In his spare time he enjoys biking and fishing.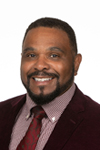 Wendell Harrell – Sales Producer
After owning and operating several businesses of his own for many years Wendell began his career in the Insurance industry in 2015. He works meticulously with his clients to get it right the first time. Wendell specializes in working with small business owners and understands their unique needs and concerns. He also works to educate his individual clients in choosing the right policy to make sure they are properly covered. Wendell enjoys most competitive sports and spending time with his family when he is not working.