Affiliated Agencies
In the Game Insurance
North Kansas City, MO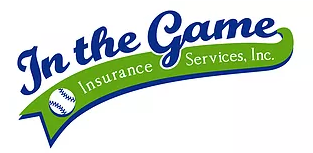 Chris Cooper
Chris is starting his 18th year in the insurance and financial services industry. Having held senior level leadership roles in both small and large organizations Chris knows what clients want out of both a carrier and their agent. As an Agency Principal and Partner with In the Game Insurance Services Chris takes a one on one advisor to client approach helping to manage risk and protect the assets for his clients and their families. Chris enjoys coaching, competitive bass fishing and spending time with his wife and 4 children.
---
Eagle Insurance
Liberty, MO

Brad Newcomer
Brad was a captive agency owner for 6 1/2 years before starting his independent brokerage. Brad was a police officer and home builder before starting his insurance career, so he brings a unique skill set to the table that very few in the industry have. As a client, you will become much more knowledgeable about your insurance which will help you to make much more informed decisions about your coverage. It's all about protecting you and your family, and we do it well. Brad has a BS in Criminal Justice from the University of Central Missouri. Brad is a football coach and loves anything to do with sports and the outdoors. Brad lives in Liberty with his wife Christie and their three children.
---
Risk Management Professionals
Wichita, KS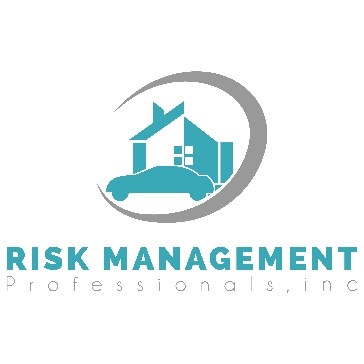 Matt Agard

Matt started in the insurance business eight years ago with a national captive carrier. During this time his office was the recipient of several top honors with the company and was consistently in the top 5% of the all agency's. Our service record is what sets us apart, we pride ourselves in providing fast and friendly service!
---
Kashmir Insurance Agency
Kansas City, MO

Tabish Islam

Tabish has spent over a decade in the insurance industry working with large captive carriers. He has extensive experience working in claims, underwriting, and training/coaching agencies in refining their operations. Kashmir Insurance Intelligence Agency (KIIA) plans to coach every client through the insurance process and help them navigate the claims process more comfortably. Tabish graduated with honors with a B.S. in Finance from Columbia College in Columbia, MO and is an avid Chiefs and Royals fan. Tabish currently resides with his wife in Kansas City, MO.
---
---
NorthPointe Insurance
Fargo, ND

Chris Allen

Chris started in the insurance industry in 2003 and in 2018 started his own independent insurance agency which serves the Fargo/Moorhead and all of ND/MN area. Chris has a background in Hotel/Motel Management and served 8 years in the ND Air National Guard. Chris loves to be outdoors hunting, fishing and spending time at the lakes. Three kids keep him on his toes but he wouldn't miss out on their activities as kids grow up too fast.
---
Seventh Wave Insurance
Lee's Summit, MO

Seventh Wave Insurance is owned by Krissie Hutchins and Mindy Hall. Krissie and Mindy have 20+ years of experience in the insurance industry. Their priority is consultation and customer service to educate their clients on the coverage they need at a price that is competitive.
Krissie lives in Blue Springs with her husband, Shannon, and their three children, Conner, Brooklynn, and Morgen.
Mindy lives in Lee's Summit with her husband, Chris, and their two children, Lauren and Ryan.
---
Insurance Pros
Olathe, KS

Insurance Pros is owned by Salim Nadir Ali. Salim has over 10 years of successful experience in financial services and risk management. Salim resides in Olathe, KS with his wife and children.
---
Insure 901
Memphis, TN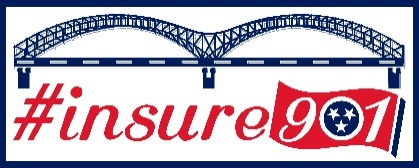 Steve Childress

I have served 16 years in the banking industry all in Memphis, TN. In April 2016 I purchased an Allstate Agency which was established in 1968. One of the main reasons I purchased this agency is because I love helping people in their time of need, but also educating them on how to better prepare or even prevent risk when those needs arise. First and foremost, I am a Christian. I am Shannon's husband, and Emmerson's & Cole's dad. My Faith and Family will always be top priority in my life. My family and I are very involved at Bellevue Baptist Church in various ministries. We are usually having family outings and watching my son playing baseball.
I love to support our first responders. Having a father who served 30 years on the Memphis Fire Department, supporting our Fire and Police is a passion of mine. I serve on the board of directors for the Fire Museum of Memphis as well as take lunch to a local fire station once a week. For police officers I make it a point to hand them a $10 gift card to have lunch on me. I do this ALL in the name of Appreciation! I love what I do and make it a purpose to Insure 901!
---
Eylar Insurance Solutions
Atchison, KS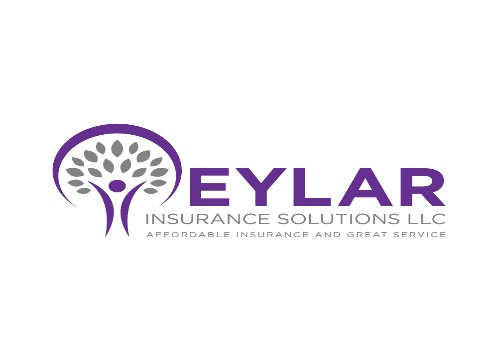 Tim brings almost 27 years of experience with a captive insurance carrier. He takes pride in taking the time to get to know his clients and help educate them to make informed decisions concerning how to help find affordable choices to protect their families. In this free time Tim enjoys golf and bowling. Tim resides in Atchison, Kansas with his son Dawson.
---
Evoke Insurance
Prairie Village, KS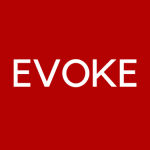 Evoke Insures was started by three partners that have a wide and varied background in the real estate, insurance and financial services industries. Their goal is to provide a variety of services and advice to their clients. They believe that their clients are better served if the company can look and advise them on their total financial package starting with their P&C needs.
---
Bertone Insurance
Belton, MO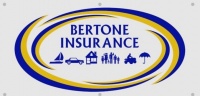 Steve has spent the last 20 years as a captive insurance agent in the Belton area before joining HighPointe with Melissa and Connie. The Bertone agency has a combined 69 years insurance experience and pride themselves on exceptional customer service and personal touch. Steve and his wife Terri are both lifelong residents of the Kansas City area along with their son Vincent who is a senior at the University of Arkansas.
---
Genuine Insurance Solutions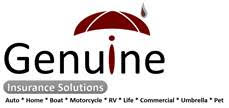 My name is Clint Strahm and Genuine Insurance Solutions is an Insurance Brokerage that I formed to provide multiple carrier options for our clients. This is to ensure that our customers have the proper coverages at the best price. My previous experience includes owning an Independent Agency with business partners, I have also owned an Allstate Agency. For years I had worked in a Leadership position with a Major Insurance Carrier. In this role I successfully led multiple Markets of Insurance Agencies in three different States. In this role, my responsibilities were to work with the Established and New Agents to help them grow their Agencies by providing guidance with their Business Planning, Staffing, Processes, Sales, Compliance, and Marketing strategies, along with any other needs they may have had. I have successfully led individuals in various business leadership positions for over 25 years. During this time, I have developed the skills that it takes to run a successful business as well as provide superior customer service.
---
Page-Roberts Insurance
Emporia, KS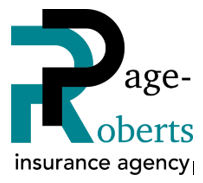 The Richard Page and Becki Roberts LLC Insurance company formed June 1, 2019. Both agents have many years of experience in the insurance industry.
Richard was with Farmers Insurance Group for 30+ years. He has been married for 36 years and has 4 kids and a beautiful granddaughter. His hobby is camping with friends and family. If you ask Richard, his biggest joy in life he would answer his "Family".
Becki grew up in the Emporia area. She worked 30+ years for three captive agents before opening her own agency with Richard. She values her customers and their long-time commitment. She has two grown children. Kris lives in Indiana and Morgan in Kansas City.
---
Magnolia Insurance Group
Terry, MS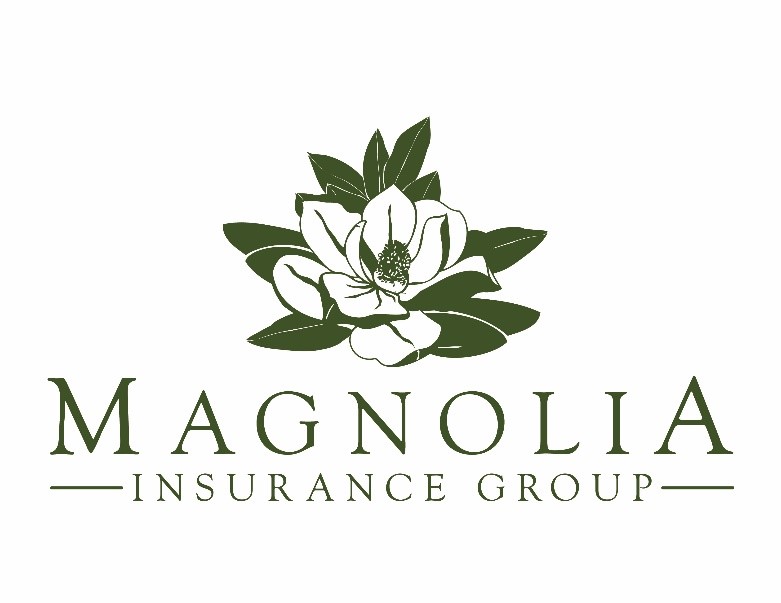 Lauren started in the insurance industry 5 1/2 years ago; she left a position in the banking industry to join her husband who had his own agency with a captive company at the time. Lauren has always been passionate about the level of customer service she brings to her clients. After several years working with a captive insurance company, Lauren realized the best way to provide for her clients was through an independent agency. Magnolia Insurance is dedicated to providing the personal relationship clients deserve - we work completely for you! Lauren and her husband Matt live in Terry, MS with their two kids, Logan and Mae Harper. They are actively involved in their church, and are avid sports fans and hunters. Lauren gives God all the glory for this opportunity to serve her community.
---
David L Damme Insurance
Topeka, KS

David L. Damme Insurance Agency, Inc
Topeka, KS
After 39+ plus years with a nationally known captive company, David knows a thing or two because he has seen a thing or two! He relishes helping his clients who are like his extended family, not only to potentially build their assets, he also helps his clients make sure their insurance coverage adequately protects those assets. As an Independent Agent and Advisor David has many options and solutions for his clients. Earning the Chartered Financial Consultant designation over 20 years ago, reinforced his strong beliefs in advising what is best for his clients at all times.
David has lived in Topeka, Ks his entire life, and has been married to Denise for over 37 years. Their two children, Danyelle and Dustin both have degrees from The University of Kansas, and both live in Kansas with their families. Family is everything, and spending time with the grand kids brings many joyful and memorable times. Giving back to his community is also a priority. David learned early on in his career, if you take from the community, you should give back to it!
---
Premium Choice Insurance
Grandview, MO

Yolonda is a graduate of the University of Arkansas at Pine Bluff. Her business acumen spans over 20+ years in management with various fortune 100 companies. Most recently, she has spent the past 7 years in the insurance business with an industry leader.
Yolonda has leveraged her vast business education, experience and knowledge to build a platform that is focused on helping to educate consumers make more informed decisions that will help them protect their assets and build a stronger financial portfolio.
From Personal Auto and Homeowners needs to Business General Liability and Employee Related Health Benefits, Yolonda specializes in assisting clients with their insurance demands. Her Independent Agency, Premium Choice Insurance, which is locally owned and operated was formed "to service a greater number of people in a greater way".
Get a quote or contact Yolonda at (816) 521-6512 today!
---
Southeast Insurance and Financial Group
Brandon, MS

Jess comes to us with over 20 years of insurance experience ranging from an agent trainer to a captive agency owner to Investment Advisor Representative (IAR). He has a unique business model where he can take care of you through all walks of life. Jess has the experience to advise you with a simple renter's policy to financial services or even Medicare insurance planning. He resides in Brandon, MS with his wife and son and enjoys spending time with them and is an avid sportsman.
---
Henderson Phillips
Siloam Springs, AR

Henderson Phillips has over 50 years combined experience in human resources, employee benefits, risk control and P&C insurance. The brokerage was started by James Phillips and Charlotte Henderson in 2016 with the focus on risk control and employee benefits. In 2020, James and Charlotte welcomed Tony and Johnna Vincent to the team to begin offering individual product lines and commercial insurance. The Vincent's are a husband-and-wife team with 9 years of insurance experience with both large captive carriers and independent insurance agencies. Brett Goode, a former long snapper for the Arkansas Razorbacks and Green Bay Packers, also joined Henderson Phillips in 2020. This growing team of Insurance Professionals, HR Consultants and Benefits Brokers are passionate about working with the utmost professionalism and integrity, providing the highest level of customer service, and offering the most efficient and effective solutions available on the market today.
---
Grisham Insurance Sales Inc
Kansas City, MO

James has been helping business owners with their health insurance needs for more than 20 years. He has been also fulfilling their Property and Casualty needs for 9 years.
Helping clients with their insurance concerns on a yearly basis is not only a challenge, but also extremely rewarding for James. As a result, he has made long term clients and friendships.
James has been married for 39 years with 2 children and 4 grandchildren. In his free time, he can be found either on a golf course or at a favorite fishing hole.
Brett Reid Group LLC
Prairie, KS

Brett Reid Group was started by two partners that have a wide and varied professional background. Being financial advisors with Transamerica, Realtors with Keller Williams, and insurance brokers, they are able to take care of a wide variety needs. They believe that their clients are better served if the company can look and advise them on their total financial package starting with their P&C needs.
.
Wade Canty Insurance Agency
Baton Rouge, LA

Wade is a graduate of Delta State University where he played baseball for the "Fighting Okra" for 5 years. He has been living in Baton Rouge, LA, for the last 10 years. Since moving from Mississippi to Baton Rouge, he has been converted into an LSU Tigers fan. As they say, "When in Rome…." Wade is married to his wife, Megan and they have three children, James, Lily, and Claire. When away from work, you will most likely find Wade supporting his kids at their schools or one of their many activities such as dance, cheer, basketball, soccer, and wrestling.
Atlas Insurance Solutions
Tucson, Az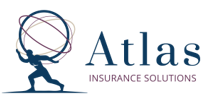 Edward Ethington, CFP®, AAMS®, MSFP has served in the insurance and financial industry for over 11 years. He started Atlas Insurance Solution to more fully integrate all parts of his customers financial lives through the integration between his affiliated companies Desert Rose Tax & Accounting and Atlas Planning & Investments. Edward's approach is to look at the clients' entire financial picture and design solutions that best meet the clients' individual needs, one client at a time.
Edward lives in Kansas City, MO with his wife and children. When he has free time he loves to cook/eat BBQ, fly, and tinker with electronics. In addition to his financial business Edward also invests in real estate and has invested in single family, apartment buildings, and commercial space
Tom Little
Overland Park, KS

Tom Little was born and raised in Kansas City, KS. Attended St. John the Baptist grade school and Bishop Ward High School. Graduated in 1998 from Missouri State University where he was a member of the University Handball team and the Delta Chi fraternity. He earned All American honors and won four National Handball collegiate championship titles. From 2000 – 2012 competed on the Professional Handball circuit. For a short time was employed with Shared Technologies as a sales representative and later developed a background in accounting while working at his fathers accounting firm. Tom began his insurance career in 2006 with an emphasis on Personal lines and Life insurance. In addition to helping customers with personal lines Tom has since developed Commercial Insurance Concepts, LLC that will focus on satisfying the insurance needs for large and small business as well as various commercial projects.
2005 – present, Tom resides in Overland Park, KS. Tom is a member of The Kansas Society Sons of the American Revolution Delaware Crossing Chapter, The Kansas City Athletic Club, and was inducted into the Missouri Sports Hall of Fame in 2011. In his free time he likes to spend time with family and friends, exercise, travel, fish, golf, and play and coach handball. Overall, Tom loves his community. He likes to stay active and looks forward to growing CIC into the ideal platform to assist anyone with all of their insurance needs.
---
Rob Levitch Insurance Agency
Overland Park, KS

Lifetime resident of the Kansas City area. Bachelor of Arts in Liberal arts majoring in human biology. Married and living in Overland Park, Kansas. Student and instructor of martial arts. I have been licensed to help consumers and business with insurance needs dating back to 1987. Prior experience in the captive markets limited product offerings. Independent agency allows us to focus on a variety of products offered by multiple companies with specific target markets. Old school approach emphasizing personal attention and customer satisfaction including claims support for my clients in time of need. Licensed and certified for advising on health products & Medicare products. I can also help with Life insurance coverage for both personal/family needs as well as commercial life coverage risks. Honest helpful advice without any selling pressure tactics.
---
Owlfi Insurance
Lenexa, KS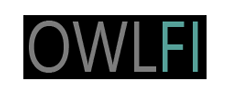 OWLFI Insurance is owned by Dave Bush and Elliot Omanson. It is the newest asset protection strategy offered to our family of customers through our parent company, OWLFI, Inc. Some of the strategies we provide include; property & casualty, tax and bookkeeping, asset protection, retirement planning and investments, estate planning, elder law, and real estate. Dave has been in the insurance and financial service industry since 2008. He and wife Anne have raised four sons' in Kansas and are grateful to say they also now have 2 daughters-in-law and 2 wonderful Grandchildren in Georgia and Utah.
---
Greg Darnell Insurance Agency
Bonner Springs, MO

As a 30+ year agent with a national insurance company I have always enjoyed helping families with their insurance needs. I chose to become an independent agent to better serve my clients and friends with their insurance needs and am now able to offer more options. As an independent insurance broker, we represent over 50 different insurance companies, allowing us to find you the best rate possible for your specific needs.
---
AHG Insurance Services
Lees Summit, MO

AHG Insurance is an insurance brokerage company that partners with insurance companies across all industries to provide fast, easy, and competitive insurance services. AHG works closely with not only our customers, but with our real estate partners and mortgage lenders to provide their services to new home buyers. The goal of AHG is not only to ease the process of home buying, but provide an accurate and competitive quote to our customers faster than the competitors.
---
North Star Insurance Group
Rogers, Arkansas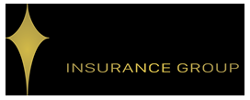 North Star Insurance Group is an independent insurance provider based out of Rogers, Arkansas.
As an independent insurance broker, we represent over 50 different insurance companies, allowing us to find you the best rate possible for your specific needs.
---
Cockrill Insurance Agency LLC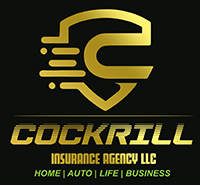 Clint joins HighPointe with over 20 years of insurance experience, 13 of those years as a top performing Farmers Insurance agency owner. The transition to an independent agency platform allows clients now to enjoy a consultative approach with multiple carrier choices, not just one. The end in mind is to represent the client, not the insurance company & partnering as an affiliate agency with HighPointe made this all possible.
Clint lives in Overland Park with his wife Jackie & 4 boys. He enjoys fishing with his family, now "watching" rugby after competitive play for 13 years, attending the boys sporting events, and staying fit to keep up with it all.
.
---
Mariposa Insurance Services
Austin, TX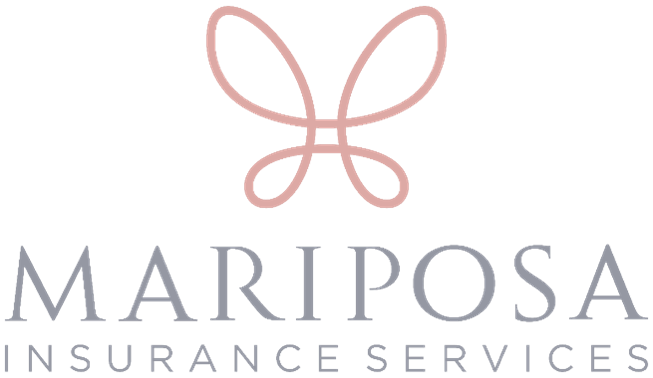 Mariposa Insurance Services is an independent insurance agency located in Austin, TX. As an independent insurance agency we are able to shop multiple carriers which allows us to find the best products that fits within your budget and needs. We offer a wide array of services on the residential as well as commercial side for businesses. We also have partnered with realtors and lenders to help their clients secure home insurance and home services. Mariposa is built on a foundation of integrity and stellar service, with a high aim for impact, generosity, expertise, and forward-thinking customer care. Each aspect of our work is built with pride and purposeful intention, with maximum impact and genuine connection at its heart.
---
SouthPointe Insurance Services
Little Rock, AR


Jim has worked in the insurance industry for 20 years. Having held leadership roles with multiple captive companies, Jim knows how to work for the client to protect them from life's everyday risks. Jim believes that when it comes to something as important as insurance, it is imperative that you work with an agency who has in-depth knowledge of multiple insurance carries, products, and guidelines – not just one. Our practical approach allows us to help manage your everyday risks and protect the things that are most important to you and your family. Jim is married with three children. In his spare time he enjoys spending time with his family, and coaching his children's sports teams.
---

Careers at HighPointe Insurance Services
We are seeking motivated people to add to our team of insurance professionals. We look for individuals with a track record of success and the desire to take their career to the next level.
We provide a very competitive compensation structure to reward you for your efforts. Our training platform is industry leading to provide you the tools to get off to a fast start. The culture in our company fosters top performance, professional development, and ethical business practices.
Join us today, please submit a resume for consideration.